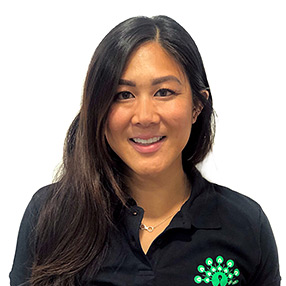 "Progress and growth can only take place when you step outside your comfort zone"
Qualifications:
Doctor of Physiotherapy (The University of Melbourne)
Bachelor of Science, Honors Specialization in Kinesiology (The University of Western Ontario)
Dry Needling
TenAcademy
APPI Matwork Clinical Pilates
Member of CSP, APA

Registered HCPC, AHPRA
Favourite exercise:
Pull ups, Burpees.
Bio:
Stefanie completed her Physiotherapy doctorate at the University of Melbourne in Australia and her Bachelors degree in Kinesiology at the University of Western Ontario in Canada. She embarked on her career as a Clinical Pilates instructor following completion of post-graduate courses in matwork and reformer Pilates.
An ex-Varsity soccer player and figure skater, Stefanie grew a particular interest in Pilates after sustaining and rehabilitating her own sports-related injuries and seeing first-hand the benefits that Pilates can have on the way our bodies move, look and feel.
With a great love for sport and fitness, Stefanie has gained experience rehabilitating athletes of all levels, from professional surfers to semi-professional Aussie rules football players, and amateur ice hockey players to your everyday weekend warriors.
Her strong background in Physiotherapy has also seen Stefanie work as an Exercise Scientist and Rehabilitation Instructor in clinics in Australia, Canada and the USA. She firmly believes that movement is medicine, and that exercise is fundamental for the longevity and care of our physical, mental, and emotional health and wellbeing.
Stefanie now spends much of her free time practising what she preaches; either training at the gym, boxing or running.