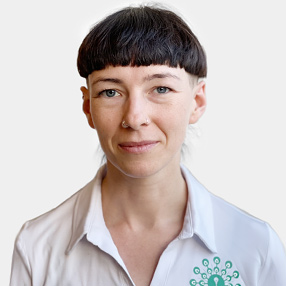 Qualifications:
ACMT
Table Thai
Trigger point therapy
Myofascial release
Deep Tissue
Sport massage
Favourite things to treat:
Shoulders, upper back and lower limbs
Chronic pain
Bio:
Raised in the Leicestershire countryside, Steph values a healthy outdoor lifestyle and brings this into her treatment processes.
After completing a degree in fashion, she decided that it wasn't the path for her and found a passion for massage therapy. Exploring the idea of working with soft tissue therapy, Steph began training at the Jing School of Advanced Massage Therapy.
Having studied a variety of both eastern and western massage styles, Steph is able to provide a targeted yet holistic approach to soft tissue therapy, as well as trigger point treatment, myofascial work and assisted stretching. This allows her to treat everyday niggles alongside long term issues. She is focused on relieving chronic pain and bringing clients back into comfort.
As well as relieving any aches and pains that come from daily life, Steph also works with an East London running club to aid both pre- and post-race performances.
Steph ensures she's continuing to broaden her knowledge of treatment and movement through a variety of courses, while deepening her own personal journey through yoga. She is registered with the Sports Massage Association (SMA), allowing her to expand her knowledge and experience as a health practitioner.