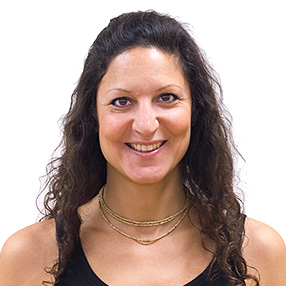 "Stay here and now"
Qualifications:
200 hours Yoga Teacher Training
Classes:
Favourite yoga pose:
Sun Salutation sequence: it combines warm up, strength and flexibility of the body.
Bio:
After practicing yoga for 11 years, Italian-born Susy decided to deepen her knowledge and practice and train as a Yoga teacher.
Over many years' practice, she has refined her understanding and approach to this ancient discipline, focusing on balance, challenge, pushing limits – gently – and listening to the body.
She considers herself a life-long student and is committed to continue her growth and learning through yoga.
In her teaching, Susy pays particular attention to alignment and posture. Her goal is to connect breath and body together, quieting the mind. She includes demonstrations, adjustments, physical and mental challenges to ensure her clients derive maximum benefit from their practice, and aims to bring a unique sense of empowerment to each class.
In the spare times Susy likes cooking and photography, and loves spending time with her beloved, including her fluffy bunny. (An actual rabbit.)