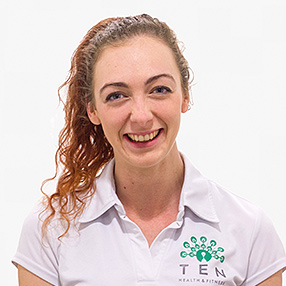 Qualifications:
Diploma Remedial Massage
Myofascial Release (MFR)
Trigger Point Therapy
Lymphatic Drainage
Pregnancy Massage
Swedish Relaxation Massage
Favourite Thing to Treat:
Back, neck and shoulder tension, and nagging hip pain.
Bio:
Australian-born Tallara studied Remedial Massage at the reputable Endeavour College of Natural Health in Brisbane. Once finishing her diploma, she quickly became established in the local community, with many regular clients coming from far and wide to get those stubborn tension areas released by her incredibly pointy elbows!
During her time working as a remedial massage therapist, Tallara has treated rugby players, footballers, track and field athletes and the Queensland Ballet. While she loves working with athletes, she is also passionate about relieving occupational pain – treating office workers, manual labourers, and expectant mothers. Tallara uses a unique combination of deep tissue massage, myofascial release and trigger point therapy to release your tight muscles, leaving you feeling supple and invigorated. She believes that remedial massage is an excellent, effective hands-on treatment for getting fast myofascial pain relief and long-term results.
Tallara loves to see live music and to explore – she has travelled extensively through Australia and South East Asia – so as she's new to London, if you know of any great markets, gigs or other hidden gems in the area, definitely let her know!