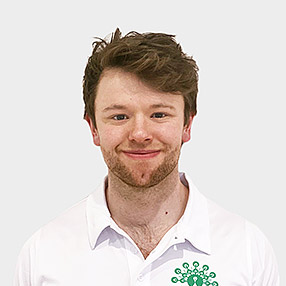 Bio:
Tom graduated with a BSc in Physiotherapy at the University of Nottingham in 2013. He completed his training with the NHS before taking a senior role within musculoskeletal physiotherapy, whilst also working in private practice. Since making the move to London in 2017, he has worked exclusively within private practice, treating a myriad of patients with a variety of conditions. He has developed close links with some of London's leading Orthopaedic Consultants and Sports Doctors and often works alongside these to help patients when needed.
Tom has a special interest in managing conditions of the upper and lower limb, including overuse injuries and post-operative rehabilitation. With a long list of previous injuries himself, he understands the need for a pragmatic approach to physiotherapy that is underpinned by appropriate education, goal-focused, progressive rehabilitation and patient-centered care. Not only will he strive to help you maximise your recovery; he will also discuss strategies to help mitigate risk of recurrence in the future. Tom firmly believes that we need to be physically prepared for the demands we place on our bodies, so that we can keep moving and doing the things we enjoy, and uses his extensive rehabilitation experience to help clients achieve this.
Staying active is of paramount importance to Tom. He splits his time between the gym and being out on his bike in Surrey or Kent, trying to justify his pasta addiction.